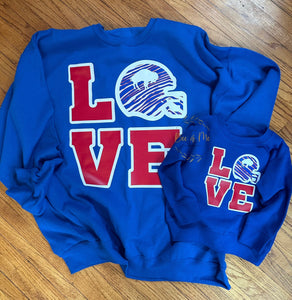 Wanna show your love for the home team? This one's for you!
Available in Toddler, Youth, and Adult sizes.
Item available as shown.
If you don't see the color, size, or style you are looking for, please contact me, as it might be available. 
Please note - items are not kept in stock and are ordered as needed. All items are made to order, so there may be a delay in receiving your items.